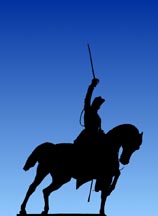 Paladin Financial was formed in November, 1989. The name of the company was not taken from the old Western T.V. show. Paladin was one of the Knights of the Round Table. He was the champion of the downtrodden. Therefore; Paladin Financial, Inc. is the champion of those who need financing to enhance their lifestyle and investments.
During the first five years of operation, Paladin was almost exclusively a residential lender. During these years, it was not uncommon to have wholesale relationships with fifteen to twenty lenders – all doing "A" paper loans. The emphasis has always been on doing a good job for our customers; and, developing repeat business with the same clients.
In 1994 the commercial and industrial real estate market returned to normal after the various crisis of the 1980's. Because we, at Paladin, had a long history in Commercial Real Estate lending, we were immediately able to begin serving this market.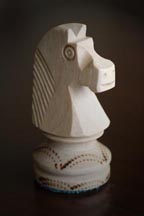 The company was continually licensed and bonded in the State of Washington since the inception of the licensing requirement. That license was dropped in 2011 and the company now focuses on commercial lending
In 2006, Paladin Funding, LLC became only the tenth Licensed and Bonded Commercial Mortgage Banker in the State of Arizona. Arizona operations are limited to Commercial Real Estate.
The Principals of the company are Paul and Sheryl Plett. They have a combined 50 years of Banking and lending experience.